P. JEFFREY GOLDSTEIN
 Principal Founder, President & Chairman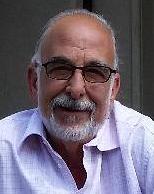 Mr. Goldstein grew up in Miami Beach, Florida. He moved to Gainesville in 1971, where he attended Santa Fe Community College and The University of Florida and remained until 1982. Mr. Goldstein is a trained and seasoned accountant with a BSBA degree in accounting from the University of Florida. He was inducted into Florida Blue Key in recognition of his service to the University and the Gainesville community.
From 1971 through 1976, as a member of Rose Community Center and Chairman of Student Government Productions, Jeff produced 100 concerts on the University of Florida campus and other venues in the city of Gainesville. He was instrumental in the development of many internationally famous musical artists, seven of whom have been inducted into the Rock and Roll Hall of Fame.
In 1982, he left Gainesville and took a position in the Tampa Bay area with Revlon, a Fortune 500 company. Over the next 5 years, Jeff worked his way up to Director of Information Technology for Revlon's Health Care Group, while located in the Silicon Valley. It was there where his true passion and expertise in computers was realized. After leaving Revlon, Jeff remained in the Silicon Valley where he founded and served as President of Sunnyvale Memories, a computer design, manufacturing and sales company. He was responsible for developing components and processes still used in today's personal computers, notebooks, tablets and cellular smart phones worldwide.
Following his tenure in California, he returned to Miami and founded ICANECT the first Internet Service Provider company in Florida servicing the four county South Florida area. After selling his ISP company he became the Senior Vice President of Information Technology for the Internet Financial Network, a multinational Financial Web Service company. While at IFN he worked with senior management, and provided data service to, the nation's largest companies on Wall Street from offices located in the former World Trade Center and Ft. Lauderdale.
Mr. Goldstein's experience in Founding companies and serving as President, Senior Vice President and Director of businesses with international scope has resulted in 40 years of successful corporate management experience.
 BARRY D. BAUMSTEIN
 Founder, Vice-President & Director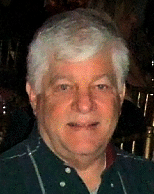 Barry Baumstein grew-up in the retail business as his father owned several shoe stores in Gainesville, Fla. He obtained his real estate Salesman's license in 1968 at age 21 and his Broker's license in 1971. He has worked in all phases of the real estate industry and has been a member of the Gainesville Alachua Co. Association of Realtors for almost 50 years. He owned Barry D. Baumstein, Inc., Realtor, for 20 years and merged with Arnold Realty Co. in 1992, which he now owns.Barry has extensive experience in selling, appraising, property management and financing. He also owned the Florida School of Real Estate where he was the principal instructor. He was a Licensed Mortgage Broker and later specialized in appraising.
Barry studied Building Construction at Auburn University and has attended many real estate courses from the Univ. of Fla., Univ. of Central Fla., American Society of Appraisers, American Institute of Real Estate Appraisers, Real Estate Securities and Syndication Institute of the National Assn. of Realtors and numerous private schools and seminars. He most recently completed a series of courses from the American Institute of Assessing Officers.
Barry is a member of the Gainesville Alachua Co. Assn. of Realtors, Florida Assn. of Realtors and National Assn. of Realtors. He was President of the Gainesville Board of Realtors in 1980 and was awarded 'Realtor of The Year' in 1981. He won Best Article of The Year from the 'Florida Realtor' magazine on real estate exchanging. He was a Board member of the Matheson History Museum for over 10 years and was twice President of that organization.
After taking a brief hiatus from work (retired for five years), Barry went back to work - appraising, at the Alachua Co. Property Appraiser's office where he obtained the CFE designation. He has been married to the same wonderful woman for 49 years, has three children and four grandchildren, all of whom also live in Gainesville.
Barry's connection to music began in the early 1960's when he played trumpet in his high school band and later the Gainesville Youth Orchestra. He was also a member of The Barracuda's, a rock 'n roll band that played for local events and parties and were regulars at a local bar. He grew-up with other local band members, some of which have gone on to national fame. He is, and always has been a frequent concert-goer and maintains a fascination with music to this day.
 MELANIE BARR
 Secretary & Director, Building Historian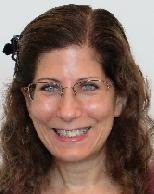 Melanie Barr has been a Historic Preservation Consultant since 1979 when she graduated with her Master's degree from the University of Florida in Urban and Regional Planning with an emphasis on downtown revitalization and historic preservation. Her interest in historic preservation began in 1972 when she joined Historic Gainesville Inc. which was formed to save the Thomas Center from demolition. Melanie became a member of the Alachua County Historical Commission in 1981 and is currently the Vice Chair. She was also an early member of the Gainesville Historic Preservation Board.
In 1984 Melanie became one of the founding members of the Pleasant Street Historic Society which was organized to preserve the oldest African American neighborhood in Gainesville. The neighborhood is now on the local and National Register of Historic Places due to the Pleasant Street Historic Society and was the first predominately black historic district to be placed on the National Register in the State of Florida. Melanie has been raising money to convert the home of the second president of the PSHS into a Black History Exhibit museum. The house was built by a a Freedman and remained in the original family until it was given to the Pleasant Street Historic Society.
Melanie has placed several buildings on the National Register of Historic Places and has completed surveys of historic buildings in various towns in the state of Florida. She has written successful state grants and tax applications, gives tours of downtown and historic districts, and makes presentations on Gainesville history to numerous organizations. Melanie owns historic houses in the Duckpond Neighborhood and has renovated them, including her own home which she saved from demolition in 1991 by moving it to a new lot and converting it from a quadraplex back to a single family home as it was built in 1901.
Melanie has written several State Historic Markers for significant sites in Alachua County, including the one in front of the Thelma Boltin Center where several members of the Rock and Roll Hall of Fame attended, or played in a band at "Teen Time" sponsored by the City of Gainesville.
 MIKE BOULWARE
 Treasurer & Director, Museum Curator & Music Historian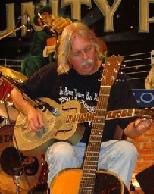 Mike Boulware grew up in Gainesville and graduated from Gainesville High School, where he sang in the chorus with another GHS graduate, Tom Petty.
Mike was immersed in music from an early age. Beginning in the mid-1950s, his father played bass in bands that performed regularly on area country music TV shows. He also played guitar and sang in a popular country band, The Florida Favorites, and Mike's mother would even sit in with the band. Making music is a Boulware family tradition.
Mike's other love was surfing, which led him to travel the world in search of the perfect wave.
As a musician, he began to develop an appreciation for musical instruments, not only for their sound qualities, but also as fine collectible art. This interest led him to collect vintage instruments and to establish himself as an expert in the field. Many newspapers and magazines, including Smart Money and Vintage Guitar, have relied on his extensive knowledge of collectible instruments and their value and he has been quoted in many of their articles.
He sold instruments at Sabine Music in Gainesville until 1990, when they closed their retail store to focus on manufacturing. Mike then opened his own vintage music store, Pro Frets, which was in operation for 10 years. During this time he loaned and sold instruments to artists ranging from Sister Hazel and Less Than Jake to The Rolling Stones, Lenny Kravitz and hundreds of other local and national acts.
He has also worked for the Institute for Workforce Innovation where he was involved in the restoration and ADA compliance of buildings for use as Vocational Rehab and Job Centers, and developing grants for persons with disabilities.
In 2004 he began working at the, then brand new, McGuire Center for Lepidoptera and Biodiversity at the University of Florida. Commonly known as the Butterfly Rainforest at the Florida Museum of Natural History, this is the largest center for the study of butterflies and moths in the world. Mike quickly became the go to guy for guided tours, interacting with about 250,000 visitors each year. A new job title, Living Exhibit Specialist, was created to describe his work. He was also responsible for handling pupae in the lab and managing all the Butterfly Rainforest volunteers. He received masters level training in Museum Interpretation and is a Certified Interpretive Guide and a Certified Interpretive Trainer. He retired from UF in 2015 after 11 years at the Butterfly Rainforest.
Throughout the years, Mike has continued to collect and preserve musical instruments, including items now on display in The Big House, the museum for the Allman Brothers Band, in Macon, Georgia.
Mike has been one of the most widely recognized, and respected, Gainesville area musicians for decades. He performed at the very first Micanopy Fall Harvest Festival in 1974. In 1995, he performed with Bo Diddley at the Florida Folk Festival and also recorded with him. Since 2010, he has organized, and performed in, the first show of the season for the 'Let's Go Downtown - Free Fridays' concert series, which is presented by the City of Gainesville's Department of Cultural Affairs. He has performed in numerous local bands over the years but is probably best known as a member of two, long established, Gainesville bands - The Don David Trio and The Impostors, a Beatles tribute band.
GMHFI Volunteer Staff
 CARL SODERLUND
 Financial Development Officer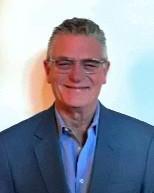 Mr. Soderlund was born in Seattle, Wa. and grew up on Bainbridge, Island, Wa. He spent 15 years, 1989 to 2004 with the YMCA as a Senior Vice President and Executive Director managing branches in Seattle, Phoenix and Chicago. During his tenure he also wrote and trained Fundraising and Sales Curriculums across the country, programs that are used in day to day operations today. During those 15 years he raised $45 million dollars in Capital Campaign funds, and $15 million dollars in Sustaining funds to support Scholarships for families and at risk youth to participate in YMCA programs. Both Seattle and Chicago had large Hotels that Mr. Soderlund managed, providing housing for the general public, Single Room Occupancy Housing and Transitional Housing for Adults and Youth.
In 2005 Mr. Soderlund was recruited by the YMCA of USA and Sports Illustrated to undertake an aggressive program providing Scholarship funds through subscription sales for YMCA programs throughout the country. He set up 36 regional fundraising programs that included 426 Branches. These programs secured $10 million dollars for those YMCA's in a 2 year period.
Throughout his YMCA career Carl worked with Northwestern University writing, developing and implementing a Graduate Scholarship Program. This secured funding for undergraduate athletes to receive their masters degrees. Through Alumni and Community Leaders this program is now stronger than ever securing funds for over 20 full scholarships every year.
In the past 2 years working with Jeff Goldstein, Carl has consulted on the completion of the 501(C)3 Application, Corporate Bylaws and Articles of Incorporation. Carl has also assisted Jeff in Financial Development, including Board Development, Committee Structures and Fundraising Programs. Carl works continually with our board of directors implementing strategies necessary to secure Sustaining Funds to move forward on the purchase of the building and the development of other Fundraising Campaigns.
 JOHN L. CROW III
 Founder & Chief Information Officer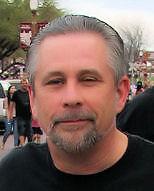 John L. Crow III is a native of Savannah, Georgia.
He joined the United States Air Force in 1975 and attended Air Traffic Control School, where he graduated with the highest scores in his class. His skills were so impressive that he earned his certification faster than any other trainee in the entire Air Force. John served for 10 years as an Air Traffic Controller in both United States and South Korea.
Beginning in 1986, while working full time for the United States Postal Service, he began taking college coursework in Computer Technology at Stautzenberg College in Maumee, Ohio. John graduated in 1989 with Applied Business Degrees in both Micro Computer Operations and Data Processing.
Mr. Crow applied his computer skills as Manager of Information Systems during a major reorganization of the Postal Service in 1992-93. He went on to manage an Information Systems Department, responsible for the daily operation and administration of a Wang Minicomputer System, numerous stand-alone PC applications, and a Postal Service Payroll data site.
Later, he managed network wiring for the creation of the Postal Service's Wide Area Network, the largest private Wide Area Network in the world. John's duties included the acquisition, scheduling, and deployment of communications equipment for the massive project, which expanded the Postal Service's Wide Area Network into 34,000 outlying Associate Offices.
From there John moved to the United States District Court in Cleveland, Ohio. While there he served as Manager of Engineering and was responsible for the development, design, and installation of the most technologically advanced Electronic Courtroom in the United States. Under his direction, this system was then expanded to include eleven additional Electronic Courtrooms in courthouses located in Akron, Cleveland, Toledo, and Youngstown, Ohio. Mr. Crow is now retired from the Federal Court System.
John grew up listening to Rock and Roll during the late '60s and '70s. He was especially influenced by Southern Rock bands and feels privileged to have heard many of them in concert while growing up in Savannah. Those that he did not see blared - LOUDLY - from his car and van, which featured a 400 watt amplifier, Fisher 3-way speakers rated at 250 watts each, and a state-of-the-art 8 Track tape player!