Music Community Center
Recognizing Gainesville's musical legacy is important but, by its nature, it looks to the past. The Community Center looks to the future. It will offer support for currently active musicians and also serve the community through an outreach program focused on young people. Just as the legendary Lipham's Music store did for decades before it closed, the Community Center will serve as a gathering place where established musicians can meet, share ideas and music, learn from one another and form bands.
Don Felder, a Gainesville native and, later, a member of the band The Eagles, taught a young Tom Petty how to play guitar as a teacher at Lipham's. Tom went on to teach guitar to other young aspiring musicians there as well. Our aim is to fill that vacuum that was created when Lipham's closed in 2014.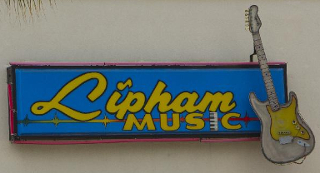 We will also provide programs for aspiring young musicians. For some, their interest in making music may be brief; for others, it will be the first step of a lifelong journey, but for all of them, it can be an opportunity to hone their skills, express themselves in a positive manner, build character, and contribute to the diverse culture of our community. The programs offered by the the Community Center will be guided by an advisory council made up of volunteers representing various aspects of the music-performance and music-education communities. It will be a true community effort.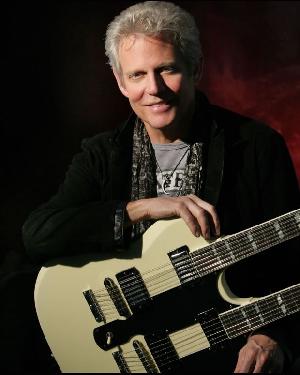 While the existing community of musicians in Gainesville is already strong, The Music Community Center will strengthen that Community further by providing a physical hub for activities. This spacious historic building will provide a presentation space for concerts, lectures, seminars, forums and social activities. We will organize professional-development seminars related to the business aspects of the music industry, create networking opportunities, and host master classes and technical training workshops.
An inventory of instruments will be available to spark the curiosity of non-musicians, from pre-schoolers to interested adults. Many talented local musicians have offered to host workshops and teach classes. Others have offered to donate used musical instruments; thus we will also have a program seeking donations of used musical instruments. For those who may be interested in other aspects of the music industry, workshops will offer technical training in areas such as recording technology, instrument set-up, and electronics repair.
We also intend to establish a non-profit radio station to cover the greater Gainesville area that will include music content from Gainesville musicians and bands. Its programming will serve the community by broadcasting interviews, past and present, from noted Gainesville musicians and industry professionals, as well as presenting call in shows. Further, the station could offer broadcasting training, intern programs, and volunteer opportunities.
Working directly with schools, our programs will supplement and enhance existing music education efforts. The Community Center can provide a bridge between established local musicians and school music programs.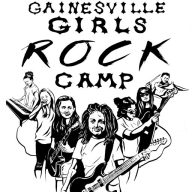 We will also work with existing groups, such as the Gainesville Girls Rock Camp. This wondeful summer camp enables girls from ages 9 to 17 to form bands, write original songs, and perform them before an audience. Building upon our Board's existing associations with the University of Florida and the City of Gainesville will enable us to work toward expanding opportunities for town-gown cultural affairs cooperation.
Hopefully, through the Community Center, we could create an environment that might foster the growth of new talent, the likes of Tom Petty, or bands as consequential as Tom Petty & The Heartbreakers, the Eagles, or Sister Hazel. But producing more famous musicians is not our primary goal. Music's ability to inspire positive change is undeniable. The Community Center will harness this transformational power and use it as a vehicle for both individual and community growth. This is the spirit we will encourage and model through the programs of the Community Center and the relationships that these activities will build throughout our community.